Family Development
Family Development works with people in the community to develop and provide resources and supports to empower individuals and encourage strong, healthy families.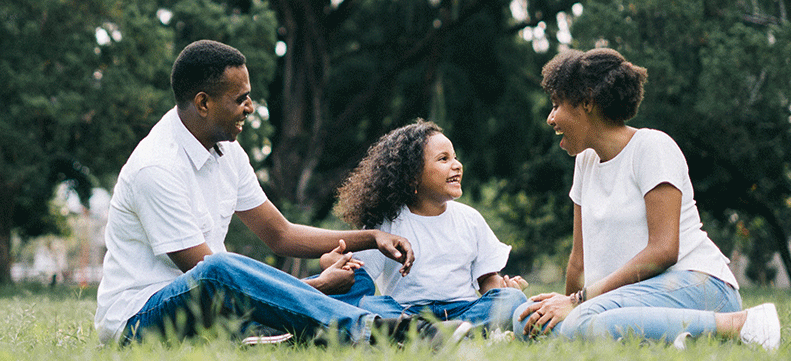 Community Action Angels
Community Action Angels is a statewide initiative that works to bring together volunteers and community members who are looking to give back to those in need in their community. Local initiatives include:
Family Essentials
CAPCO's Family Essentials provides clothing, shoes, toiletries, and some household items FREE and can help take the edge off hard times. Clean, gently used items also accepted for donations. For information, contact us at 753-6781. Hours of operation are Tuesdays, Wednesdays and Thursdays 9am-2pm
Coat Giveaway
Our annual coat giveaway puts gently used coats and other winter gear in the hands of those who need it. We collect winter gear throughout the year and make it available to those who need it in October.
Everybody's Baby Shower
This annual summer event helps those too little to ask by providing gifts of new baby necessities and education to new and expectant parents in need.
Pajama Party
Our Spring Pajama Party promotes literacy in children through bedtime stories. Children receive a new pair of pajamas and a new book to add to their bedtime story collection.
Holiday Extravaganza
CAPCO families are invited to a holiday shopping experience and gift-wrapping station to help ease the stress of the holidays. Pre-registration is required
Snackpacks
Our Snack Pack Program is designed to fill a gap by providing healthy, kid-friendly, and easy to prepare foods to families at risk of weekend hunger when children are not in school.
Adult Education
Family Development offers flexible programming to meet a variety of literacy needs.
High School Equivalency Program
Classes and individual tutoring to help adult learners earn their High School Equivalency diploma. Day and evening classes offered.
National External Diploma Program (NEDP)
Leads to a New York State High School Equivalency Diploma
Alternative to taking the GED® Test
Provides adult clients the opportunity to apply lifelong learning and employment experience to demonstrate high school completion skills
Online, computer-based assessment program comprised of eight competency areas and one individualized work or skill competency
Clients meet weekly with an Assessor who assigns tasks that you complete in the comfort of your own home.
Average of seven to nine months to complete
Follow-up surveys have shown NEDP graduates to be well prepared for higher education and job responsibilities that require focus and perseverance for success.
Remote or in person (based on your agency's options)
Qualities of a strong NEDP client:
time-management skills
self directed and self motivated
basic computer skills
basic literacy and math skills
access to a computer and reliable internet service
Literacy Volunteers of Cortland County
A volunteer tutor program that matches a volunteer tutor with an adult learner (17 and over). They work on the skills and goals the adult learner has identified.
Healthy Families Program
The Healthy Families home visiting program matches parents with knowledgeable and caring workers who provide information and support during pregnancy and early childhood. Services include helping families access community resources and services, educating families on parenting and child development, connecting families with medical providers, and assessing children for developmental delays.
Nutrition Outreach and Education Program (NOEP)
The program offers free, confidential, one-on-one services that help hungry community members get nutrition assistance. NOEP Coordinators help applicants gather documentation for, fill out, and send in the SNAP application and works to increase participation in the School Breakfast Program and the Summer Food Service Program, which provide nutritious meals to school-aged children.
Emergency Assistance
This one time help is designed to assist individuals and families when emergencies arise. These are limited funds to help with small expenses in an emergency.
Emergency assistance may be available for, but not limited to, the following situations:
Heating Costs
NYSEG/National Grid bills
Diapers
Prescriptions
Transportation Costs
Lack of food
For More Information on how you can be involved, make a donation or Volunteer Opportunities Please call Brandy Strauf at 607-753-6781.
Need help or know of someone who needs help? Fill out the form below or call us today.
---
Need help or know of someone who needs help? Fill out the form below or call us today.
Cortland County Community
Action Program
32 North Main St. Cortland NY 13045
Phone: (607) 753-6781
Office Hours: Monday - Friday
8:00 am - 4:00 pm